Sliema Office Space Malta
Sliema & Sliema Office Space Malta is one of the most sought after location for companies looking to establish a business in Malta. It's popularity has been increasing over the last 20 years attracting some high profile organisations. Moreover it also hosts 2 large main shopping areas which are Bisazza Street, Tigne Plaza and Tigne Point. Both shopping areas retailing some of the most noteworthy clothing brands.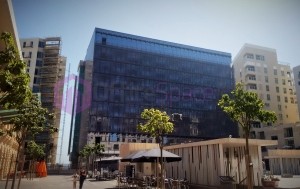 Providing a large range of office space solutions from which one can choose from. A village which can cater for start up company offices as well as prominent organisations looking for a Luxury Sliema Office For Rent. One can also find some Sliema serviced offices in the area with plug and play solutions. Moreover this is a location which has some of the most prominent Buisness Centre's on the island which host some of the largest companies in Malta.
The Location
It also attracts such popularity given its geographic location on the island. It's in the central part of Malta and hence highly accessible. Also Sliema provides accommodation in the form of residential properties to let on a mass scale. This is of a great benefit for employees who are landing in Malta and require a place close to their office space. In terms of lifestyle, Sliema provides the best mix of work vs play in Malta.
Having many amenities in the area has made Sliema as a top destination in Malta. It's seafront promenade which makes part of a longer stretch measuring circa 5km of coastal area extending from Ta Xbiex upto St Julians. A space which is ideal for a morning jog or an evening stroll. Lined up with all sorts of cafes, restaurants, shops, bars & lidos as well as swimming spots this is ideal to attract new recruits to your company.  It is infact a really nice place for quick dip in the sea, its in nature a rocky shoreline enjoying pristine blue waters and a refreshing change in the warm summer months.
An ideal spot definitely to get your employees to mingle and socialise catering for their well being. You can plan friday beers at the nearest bar, spend a day in a nearby lido, get some diving experience especially on a sunken wreck as well as hiring a sailing boat in Malta for the day. Whether it's for drinks at a beach bar after work, to spend a day relaxing sea-side, or to explore a sunken wreck at the seabed, Sliema expansive shoreline can be enjoyed all year round.
Standard Buisness Centre Features
Some standard features which one can expect in all of the modern Sliema Buisness Centres.
Entrance reception with guest lounge area
Mail handling as well as Guests & Telephone management
Parking facilities available in Public car lots found within 5 mins walking distance
Standby backup generator to ensure continuity
Modern network infrastructure with high speed internet
Fresh air system as well as fully air conditioned
Common area upkeep
3 x Passenger elevators
Open plan and flexible floor plans
Raised flooring
Tigne Point which forms part of the qui-si-sana section of sliema is a very high end as well as a prolific development in Sliema by MIDI is Tigne Point. Boasting the largest shopping mall on the island as well as Buildings hosting the most prominent of Sliema Office Space Malta. Most of the properties lining up this development enjoy a fantastic view of Valletta.
The offices within this development enjoy some of the most cutting edge technologies and it stands to reason that they are also some of the most expensive spaces on the island. However one will find a very high demand for such offices. A development which hosts very prominent companies operating in various sectors such as Finance, Aviation, Baking, iGaming and various technology companies.

Qui-Si-Sana Offices
Qui-Si-Sana is a neighborhood located in the town of Sliema, which is situated on the northeastern coast of the island of Malta. The name "Qui-Si-Sana" means "here one heals" in Italian, reflecting the area's history as a place where people would come to seek medical treatment due to its clean air and seafront location.
Today, Qui-Si-Sana is a popular residential area, known for its beautiful seafront promenade, sandy beaches, and stunning views of the Mediterranean Sea. The neighborhood is also home to several restaurants, cafes, and shops, making it a convenient and enjoyable place to live.
One of the main attractions in Qui-Si-Sana is the Tigné Point development, which is a modern waterfront complex that includes luxury apartments, offices, shops, and restaurants. The complex is built on the site of a former military barracks and has been designed to blend in with the historic architecture of the area.
Qui-Si-Sana is also close to other popular destinations in Malta, such as the capital city of Valletta and the historic Manoel Island. The neighborhood is well-connected by public transport, including buses and ferries, making it easy to explore the rest of the island.
Overall, Qui-Si-Sana is a desirable neighborhood in Sliema that offers a high standard of living with a variety of amenities and attractions.
The Lifestyle
Sliema is a popular tourist destination and residential area located on the northeastern coast of the island of Malta. The lifestyle and living in Sliema can be described as cosmopolitan, vibrant, and diverse.
One of the main advantages of living in Sliema is its close proximity to the sea. The seafront promenade is a popular spot for residents and visitors alike, offering a scenic walk with views of the Mediterranean Sea. The area is also known for its beaches, which are perfect for swimming, sunbathing, and water sports.
Sliema is a lively neighborhood with plenty of restaurants, cafes, and bars to choose from. It is a great place to sample traditional Maltese cuisine, as well as international cuisine. Sliema also has a wide range of shopping options, including high-end boutiques, department stores, and supermarkets.
Housing options in Sliema include apartments, townhouses, and villas. The cost of living in Sliema can be relatively high compared to other areas in Malta, but it is still considered affordable compared to other major cities in Europe.
The neighborhood is well-connected by public transport, including buses and ferries. Malta's capital city, Valletta, is easily accessible from Sliema by bus or ferry, and it only takes around 20 minutes to reach the capital.
In terms of entertainment, Sliema has a vibrant nightlife with numerous bars and clubs to choose from. The neighborhood also has several cultural attractions, such as the historic Manoel Theatre and the Art Nouveau-style Stella Maris Church.
Overall, Sliema is a popular destination for those looking for a cosmopolitan lifestyle with access to the sea and a wide range of amenities.
Sliema is a popular location for both local and international businesses in Malta. Some of the prominent companies that have been in the past or are currently working from Sliema include:
MeDirect Banking – a leading bank in Malta that has its headquarters in Sliema.

Microsoft Malta – Microsoft's local office in Malta is located in Sliema, providing IT services and support to businesses and individuals.

Vodafone Malta – Vodafone's local office in Malta is located in Sliema, offering mobile and fixed-line telecommunication services to businesses and individuals.

LeoVegas Gaming – a popular online gaming company that has its operations center in Sliema.

Yggdrasil is disrupting the gaming industry once again. We call it Beyond Aggregation. This is the next generation revenue engine for local partners.

Bet365 – a well-known online sports betting and gaming company that has its local office in Sliema.

HSBC Bank Malta – one of the largest banks in Malta, HSBC has its local office in Sliema, offering a range of financial services to businesses and individuals.

Grodt Group is a leading casino operator with multiple brands, operating within Curacao and MGA license, mainly in Tier 1.
PressEnter is a bold approach to online betting and the casino industry.

BetClic Enjoy Online Betting on all the major Sports events and Live Matches.
Overall, Sliema is home to a diverse range of businesses from various industries, including gaming, technology, telecommunications, and finance.
Sliema Office Space Malta – We can Assist
Our team of office space specialists has been operating in the sector since 2014. Having gained years of experience and trust in the field, we have very good relationships with most of the landlords in the area. We can also provide you with all the Office Sliema options available in the area since we work with all the office owners in Malta. Typically we'll listen to what your needs are, provide a full list of spaces which are available and then we can book some visits. This way you'll be able to evaluate which options suites your business needs best.