Serviced offices Malta are offices or office buildings that are fully equipped and managed by a facility management company. Sometimes these are also referred to as managed offices, business centers, executive suites or executive centers. Most often these are found in the business districts of large cities around the world. In a similar manner, many serviced offices in Malta are found in the most central and accessible parts of the island. OfficeSpace.Rent works with all the serviced offices in Malta and can provide you with a list of spaces to your requirements. Feel free to contact us for a full availability list.
When renting a serviced office Malta, one is generally able to obtain a more flexible rental term. This as opposed to a conventional leased office space which may require furnishing, equipment, and more restrictive leases. Flexible, allowing for additional space to be allocated at short notice. For example should the size of an individual business change. Such serviced office providers often allow tenants to share reception services, business machines and other resources and hence reducing costs.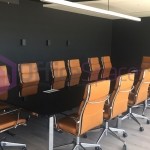 Typical Clients Looking for Serviced Offices Malta
New Market / Location – Businesses which are typically headquartered abroad and which require a business presence in the area of operation of the business center.
Startup Companies / Entrepreneurial – Small to medium businesses or enterprises which don't want to make a financial commitment to a longer term lease.
Overflow – A large company experiencing growth. These can be short-term requirements (3–6 months) for large number of users (as many as 40-50).
Interim – Clients that are in the process of relocating their office and are facing delays in the completion of the new space.
Project-based – Clients that have a specific need for office space, based on a specific contract or project.
Conference – Clients that have a specific need for office space during a week long conference in Malta.
Advantages
Address & Location
Offices are generally in a central and prominent location and close to major transportation hubs. For example this serviced office space in Malta is located in St Julian's, a very prestigious location for an address in Malta.
Customer Care
The typical serviced office has full time staff employed to provide you with the basic office services. This helps keep your workspace running. This kind of support can vary from secretarial support, IT support, building maintenance and cleaning. This helps you save valuable time in recruiting and hiring such staff as well as the monthly wages to keep. for example these chic serviced offices for rent in Malta come with a full time secretary working from 9am to 5pm.
Move in, Work and Focus
Serviced office space in Malta comes with Internet connection points, wiring, utilities and even a kitchen area for staff to relax in during coffee breaks. Other facilities can vary from on-site security and cleaning, in-house IT and general management facilities. Choosing a serviced office space means that all of the features offered by the serviced office operator are included in the monthly rent. Focus all your energy into building your business and creating more business connections. Typical Serviced Offices in Malta can be ready-to-use in as little as 1 day up to 1 week.
User Friendly Contracts
Typical serviced office lease agreements are quite simple and straightforward. Instead of dealing and negotiating with complex lease documents which often involve legal assistance and lawyer fees, a typical serviced office agreement is written in a user friendly style. No unnecessary terms and clauses typically found in a commercial office lease are to be found in such agreements.
Contract Flexibility
Many start up companies find it difficult to lease long term office space since the average length of time would usually be a 5 year contract with minimum two years di fermo. But, who can predict your business priorities in 2-5 years time and what your headcount will be? Serviced offices are available for as short as one month to as long as one year, and renewable thereafter. This is infact so popular that companies set up temporary bases in serviced offices in Malta whilst looking at a more leisurely pace for their final business address. This gives them the advantage of allowing uninterrupted business continuity.
Easy Administration of Fees
All the monthly expenses under just one invoice! This would include the rent, support services, maintenance, electricity and more. This helps you save accounting time and effort.
Board rooms etc…
Conference and meeting rooms, are supplied and payable on a "pay-per-use" basis. That meeting room you need for an average of 5 hours per week is not costing you rent, rates, service charges, heating etc for all of the rest of the time when it is empty. Moreover serviced office usually have more than 1 meeting/conference room which is available at hourly rates.
Growth
Many start-ups and rapidly growing businesses require the potential for 'overnight' expansion without relocating offices. Typical serviced Offices provides the flexibility for tenants to upsize, downsize or even vacate the premises to fit their latest business requirements with just one month's notice. For example in these serviced office in Malta to let one can start with a 1 desk office space and increase the size to up to 20 desk spaces.
Monetary Flexibility
Long term office space contract usually require quarterly payments in advance. Serviced offices invoice clients on a monthly basis, freeing up cash flow. More over, services are already included in your package, including insurance, water, electricity, lighting and internet.
Modern Technology
Serviced offices come equipped with good infrastructure which includes shared internet, telecoms infrastructure, video conferencing equipment, TVs, photocopiers, digital gear and even coffee machines for tenants' use.
Networking
Since its a hub for most start up companies, serviced offices give you the chance to network and cross sell.

Where else can you get the chance to discuss different ideas with a wide variety of professionals from different industries every single day, without even having to leave your office!